We spent about 60 hours making this post so that it would have only movies that we can really recommend. Because we saw absolutely all of them.
And we only left the ones we could rate as the best movies to watch as a couple.
This is a list voted by two romantics, so you can be sure that none will disappoint you. Check them out if you're looking for stories to cuddle up to for two beautiful, funny, or intense hours in front of the screen.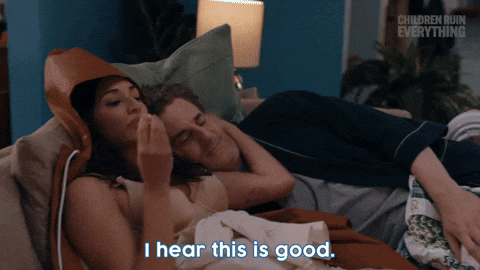 They are in no particular order, just be sure to see them all.
Wimbledon
The protagonist of this story arrives at the most important tennis tournament in the world with no chance of winning it. But trying his best, he falls in love with the American tennis player Lizzie. With a lot of luck and almost no skill, he tries to win the GrandSlam, while he is charmed by an unattainable blonde.
 Rating
Her: 9 stars
Him: 8 stars
Vicky Cristina Barcelona
Do you want to convince your partner to take a romantic trip? Please invite her to see Vicky Cristina Barcelona. Love triangles, new romances, and the beautiful Scarlett Johansen on the screen. Not to be missed.
 Rating
Her: 9 stars
Him: 10 stars                                              
I Want You Back
The protagonists of this story, released in 2022, decide to team up to get their exes back. It doesn't seem very romantic the idea of destroying their new relationships. But Charlie Day, Jenny Slate, Gina Rodriguez, and Scott Eastwood will be involved in a hilarious love affair that will amuse them for the two hours of the movie.
Rating
Her: 10 stars
Him: 10 stars
When Harry met Sally
We all know a love story that began as a long friendship. So was the romance of Meg Ryan and Billy Crystal in this huggable comedy. A classic that you will leave with a smile on your face.
Rating
Her: 9 stars
Him: 8 stars
10 Things I Hate About You
Julia Stiles and Heath Ledger deliver the best lines of the '90s in this romantic comedy set in high school. Two sisters with very similar tastes will make you laugh while reminding you how you fell in love.
Rating
Her: 9 stars
Him: 8 stars
Bend It Like Beckham
A girl of Indian origin who wants to be different falls in love with soccer. It sounds like a teenage story of rebellion, but the truth is that it is a very touching romantic drama. With her new English friend, she discovers what it's like to fall in love with her coach Joe.

Rating
Her: 9 stars
Him: 8 stars
Brown Sugar
Two childhood friends who discovered hip hop together fall in love in New York. This is a story of overcoming combined with urban music.
Andre and Sidney try to recapture the hip-hop that made their generation fall in love while two intersecting love stories unfold.

Rating
Her: 9 stars
Him: 8 stars
Amelié
Amelie is the most romantic French comedy in history. Embrace and enjoy the adventures of sweet Amelié in search of her clandestine love. If you don't know Paris yet, with this movie you will wish you could be together touring this city by bike.
Rating
Her: 10 stars
Him: 10 stars
Almost Famous
Rock, adolescence, and romance. This movie is a guaranteed night of nostalgia for the time when you first fell in love. The protagonist William Miller just wants to cover news for the magazine "Rolling Stone", but on the way, he will meet his first love at the hands of "Penny Lane" (Kate Hudson).


Her: 9 stars
Him: 8 stars
A walk to remember
The popular boy with no future falls in love, by accident, with the most dedicated student. An iconic love story, that will take you back to the beginning of their relationship. This movie is a perfect 10 for a romantic evening.


Her: 9 stars
Him: 8 stars
Love & Gelato
The new tourist romances are very fashionable. This movie will make you go on a trip together to Rome to fall in love again. The tourist Linna meets Alessandro, an aspiring chef. But also Lorenzo, a handsome and rich Italian, comes into the story.
Rating
Her: 9 stars
Him: 8 stars
Four Weddings and a Funeral
Charles, like the rest of his friends, runs away from marriage. Until the day his friend gets married and where he meets the beautiful Carrie. But they are destined to be separated until the next wedding. Or the next funeral.


Her: 9 stars
Him: 9 stars
MoonLight
A young African-American boy who suffers the violence of his neighborhood finds a way out in love. Moonlight is the ordinary life of a boy in Miami who grows into an adult as he discovers himself.


Her: 9 stars
Him: 8 stars
Roman Holiday
During a visit to Rome, Princess Ann, overwhelmed by her busy schedule, escapes to get a glimpse of reality. A journalist recognizes her and befriends her to get an exclusive. Yes, we've found out, we love tourist romance.


Her: 9 stars
Him: 9 stars
Moonshot
What could be more romantic than sneaking off in a spaceship together to escape to Mars? This romantic comedy is a perfect plan to tuck in with your partner in crime.

Her: 9 stars
Him: 9 stars
 The 40 old years virgin
Andy (Steve Carell) confesses to his colleagues at the electronics store that he is a virgin at 40. The mission to help him "get laid" is the common thread of this comedy, where love also plays an important role.


Her: 9 stars
Him: 9 stars
Couples Retreat
This is the story of a marriage going through a deep crisis due to the inability to have children. In a luxurious resort in a paradisiacal place, they will meet three other complicated and funny couples.


Her: 9 stars
Him: 9 stars
Marry Me
The perfect relationship between a pop star and a rock star doesn't end very well. The story of a wedding day stand-up is not very romantic, but the ending will be more blissful for a fan of the singer.
Her: 9 stars
Him: 9 stars
Mamma Mia
Donna, an independent single mother who owns a small hotel on an idyllic Greek island, is about to let Sophie, the daughter she has raised alone, leave.

Her: 9 stars
Him: 9 stars'
The notebook
This is the story of the life of a couple, Noah Calhoun and Alli Hamilton. In a residence, a man tells a story to a woman about two young people in love, Noah and Allie, he is from a humble family, she is from the upper class of American society, and Alli Hamilton.


Her: 9 stars
Him: 9 stars
Crazy about her
After spending an incredible night together, Adri discovers the only one way to see Carla: he will have to enter the psychiatric center where she is hospitalized. After watching this movie, they will want to be together for years to come.


Her: 10 stars
Him: 9 stars
Love Tactics
An advertising executive and a fashion blogger with no faith in love make a bet. Will they make the other person fall madly in love with them?
Rating
Her: 9 stars
Him: 9 stars